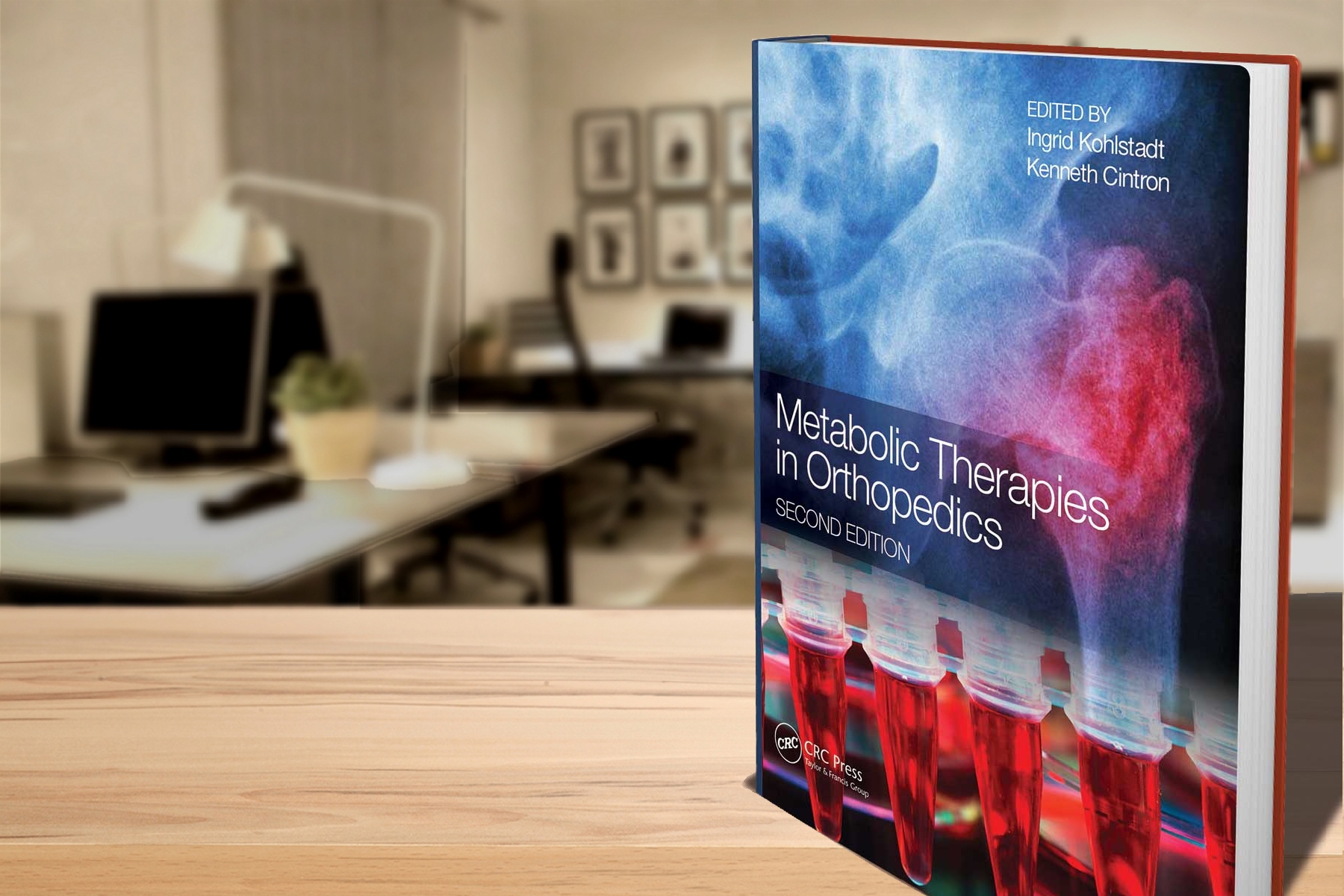 A note from Ingrid and Ken who are serving as your book's editors:
Thank you joining our 30+ author book team. We welcome the exchange of ideas.
To maximize our time for discussions around our patients we've placed the administrative details on this website. Towards the bottom of the page is a drop-down menu with the standard forms and guidelines.
All authors complete the following items before the book can be submitted to the publisher:
Chapters are due on Monday, July 10, 2017. Manuscripts are sent to kohlstadt(AT)outlook.com or mailed to: Dr. Ingrid Kohlstadt, 198 Prince George St., Annapolis, MD 21401. Call 410-280-4886 to confirm receipt or to make special arrangements to transfer large files.
CRC Press requires each author to complete a Contributor Agreement. The form is located at the bottom of this page.  Chapters with 3 authors require 3 Contributors Agreements and authors who are contributing 2 chapters may place both chapter titles on one Contributor Agreement.  Complete this by July 10 because the book won't budge at CRC Press until all CAs arrived.
CRC Press also requires each chapter be accompanied by a Permission Verification Form. The form is located at the bottom of this page. One form is required for each chapter. Return the completed PVF to CRC Press by July 10 because the book won't budge there until all chapters have a PVF.
Our Team Page features each author's photo and biosketch. Send any revisions or requested weblinks to EllisRichman(AT)gmail.com. We hope you are pleased.
You can reference your contribution now using the book's dedicated website:
BetterOrthopedics.com. The book's ISBN is 978-1-138-03921-6. CRC Press assigned the Catalogue # K32966 for internal use. The title is Metabolic Therapies in Orthopedics, Second Edition. The first edition is Kohlstadt I, ed. Scientific Evidence for Musculoskeletal, Bariatric and Sports Nutrition CRC Press; Boca Raton, FL, 2006.
Refer to the following as you plan your chapter:
Whether your chapter addresses theory, research, diagnostics, treatments or business strategies, it should equip clinicians (physicians, dentists, podiatrists, etc.) to bring their patients "better orthopedics."
Use the chapter's introduction to tell readers how your chapter will help them help their patients towards "better orthopedics." Some authors draw from the Table of Contents and Preface below.
• Sample chapters are Chapters 33-36 of Advancing Medicine with Food and Nutrients 2nd Edition, another clinically-oriented book edited by Ingrid. These chapters are free to access using Amazon's "Look Inside" feature.
• Aim for a chapter length of 5,000 words of text, 2-8 tables or figures, and up to 100 citations. Please include related laboratory tests, clinically-useful tables, nutrient-drug interactions and two clinical case studies.
• Some authors find it helpful to discuss their chapter with Ingrid or send an early draft. Her office phone is (410) 280-4886.
• Borrowed material may be included in your chapter once you obtain "permissions." Complete CRC's Permission Verification Form for each borrowed image or section early in the process.