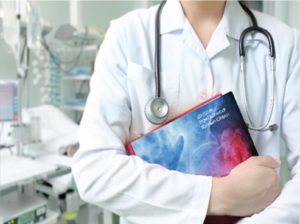 Metabolic Therapies in Orthopedics, 2nd Edition from our publisher, CRC Press was published in September 2018. You can order it from Amazon at this link:
https://www.amazon.com/Metabolic-Therapies-Orthopedics-Second-Kohlstadt/dp/1138039217
Summary
The field of regenerative medicine which includes regenerative orthopedics is emerging rapidly. Most clinicians in practice did not learn about regenerative medicine during their training and are looking to build a clinical knowledge base. Following in the tradition of its predecessor, this book uses concepts to help clinicians build upon scientific evidence for metabolic therapies. With over 30 experts on metabolic strategies to improve surgical and nonsurgical outcomes for musculoskeletal conditions, this new edition provides information on how optimizing metabolic pathways can improve the success of regenerative therapies.
Features
Emerging technologies such as photobiomodulation, biotensegrity, orthobiologics, agriculture, and military medicine are explained. The featured technologies illuminate the metabolic underpinnings of orthopedic diseases and enable clinic-ready treatments for musculoskeletal pain.
Over 30 experts provide compelling evidence on how toxins, medications, food and chronic disease adversely affect the musculoskeletal system, and how metabolic therapies offer prevention and treatment.
Clinicians share their integrative approaches to specific orthopedic conditions, providing clinical case examples from their medical practice.
Synthesis of clinical research, explained in the broad context of multidisciplinary research, technical advances, and factors known to influence human behavior.
September 2018; Forthcoming by CRC Press, Taylor & Francis Group
Physician reference – 475 Pages with black and white illustrations
ISBN 978-1-138-03921-6  – CAT# K32966